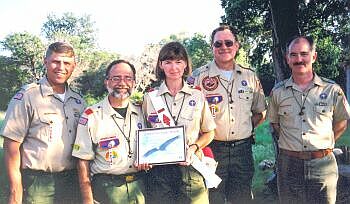 The Spirit of the Eagle Award was presented to the parents of Eagle Scout Zachary L. Swann during special awards ceremonies held at Boy Scout Camp Billy Gibbons Friday, June 20, 2003, by Pat Leatherwood, President of the Texas Trails Council, Boy Scouts of America.

In the photo to the right, are Pat Leatherwood; Hubert and Christy Swann, parents of Zachary Swann; Steve Ellis, former Scoutmaster of Troop 14 and Kent Brown, Scout Executive.

This award was created by the Boy Scouts of America as an honorary posthumous special recognition for a registered youth member who has lost his/her life in an accident of through illness. The award is bestowed by the National Court of Honor as part of the celebration of life of Zachary L. Swann. It recognizes the joy, happiness, and life-fulfilling experiences the Scouting program made in this person's life. The award is limited to registered youth members who were under 21 years of age at the time of death and must be submitted by the unit committee within six months of the youth member's death.

This is the first time that this special award has been presented in the 19 county Texas Trails Council area. Some 300 Scouts, Scouters, parents and camp staff members were present for the presentation. Also in attendance was Ken Brown, Scout Executive of the Texas Trails Council.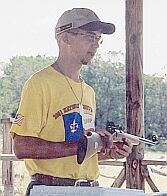 Zachary L. Swann, a member of Troop 14, sponsored by First United Methodist Church died March 10, 2003 as the results of heart failure caused by an illness. He has served on the Camp Billy Gibbons Summer Camp staff for the past two years on the rifle range and was an active member of the Otena Lodge, Order of the Arrow.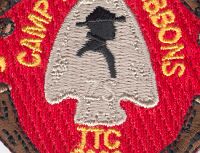 The 2003 Summer Camp Staff wore a fishhook on their staff caps in memory of Zach. This was his personal trademark as he always wore a fishhook on his caps. In addition, the Camp Billy Gibbons Summer Camp patch, presented to each Scout and Scouter who participated in Boy Scout Summer Camp, has a ghost "ZS" embroidered on the patch in memory of Zach.
---
Return to home page