This is believed to be the first High Adventure Trek of the Buffalo Trail Council. Taking a break on the trail.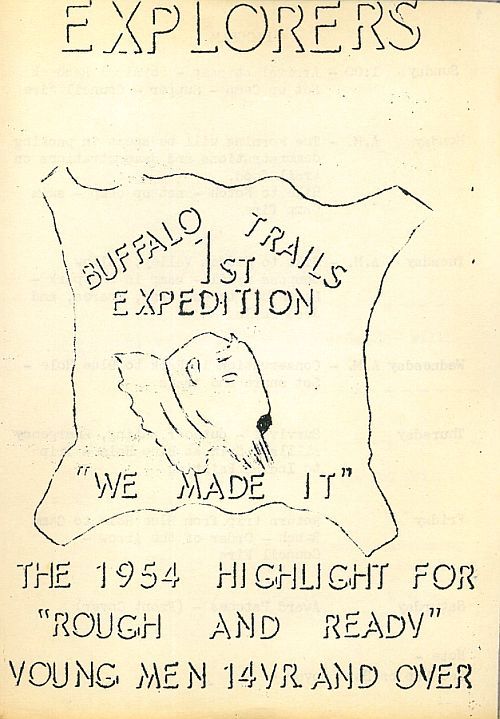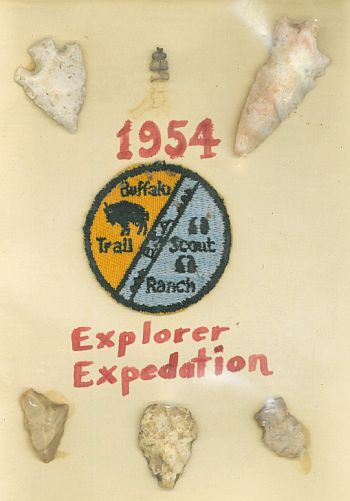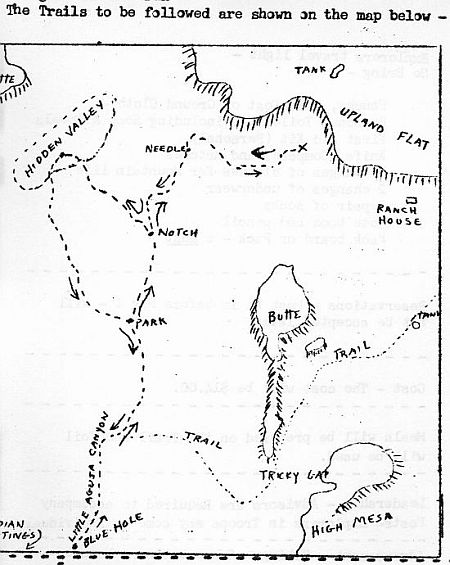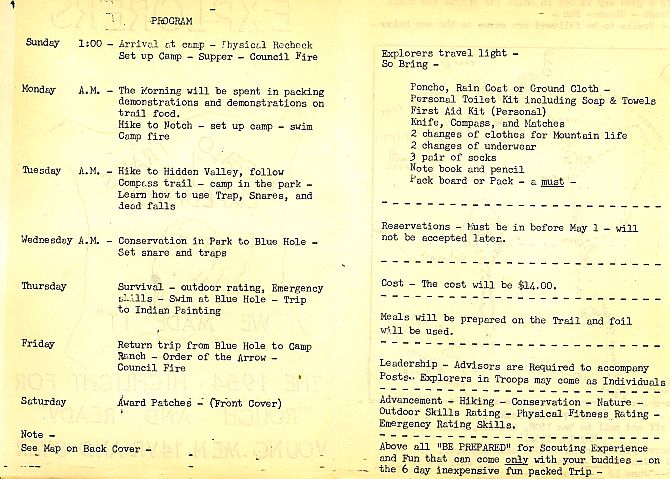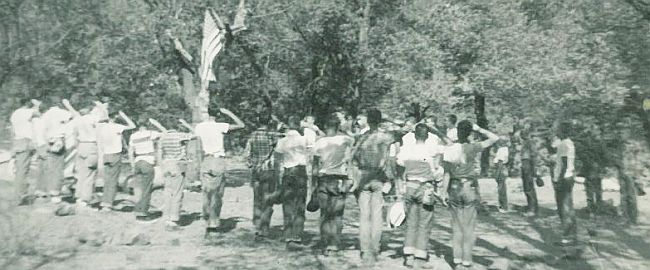 Saluting the U.S.Flag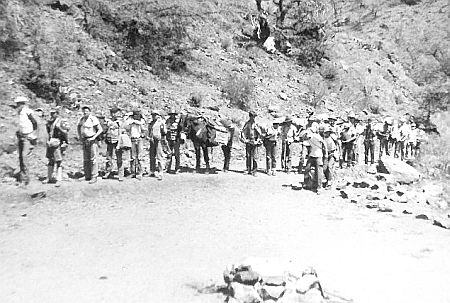 Preparing to leave base camp and hit the trail.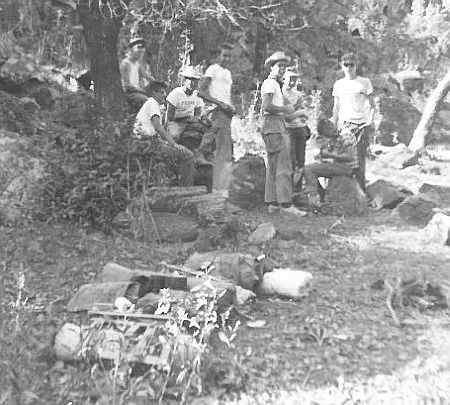 Taking a break on the trail.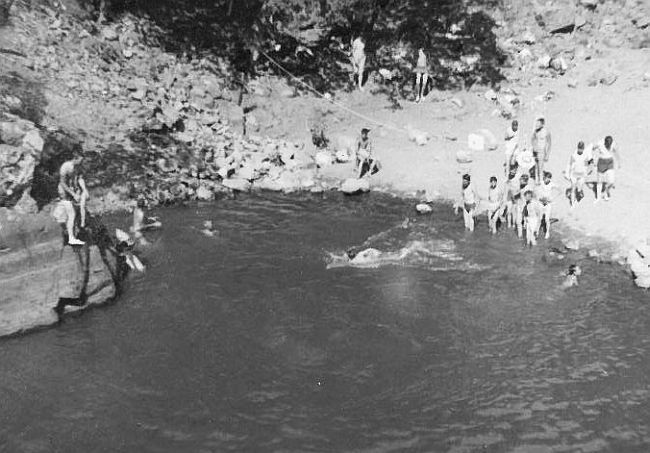 Swimming at "The Notch".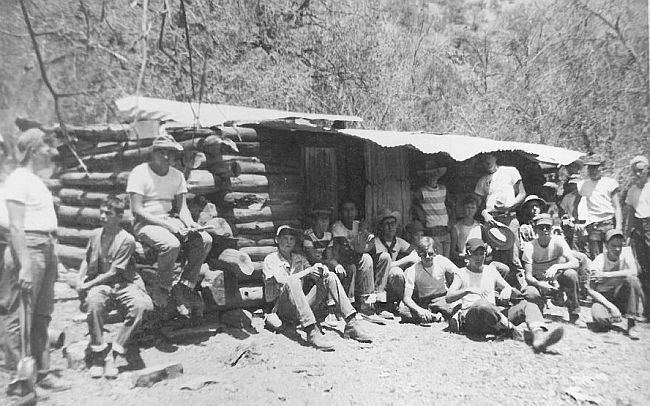 Posing in front of a backcountry cabin.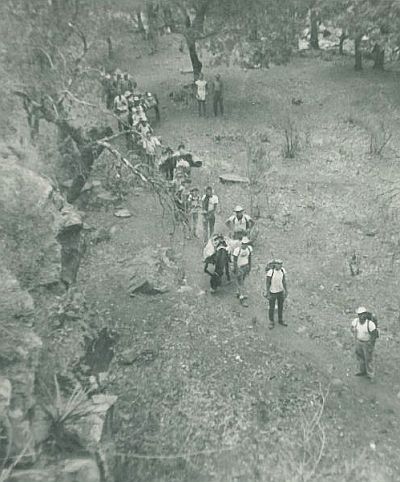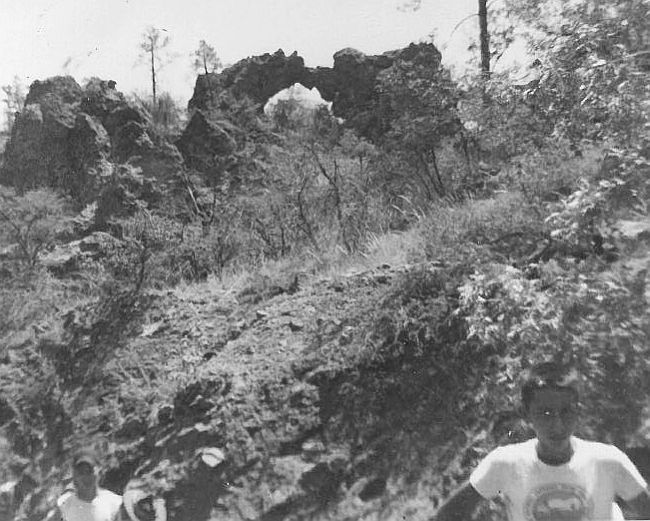 Hiking through Hidden Valley. The "Natural Bridge"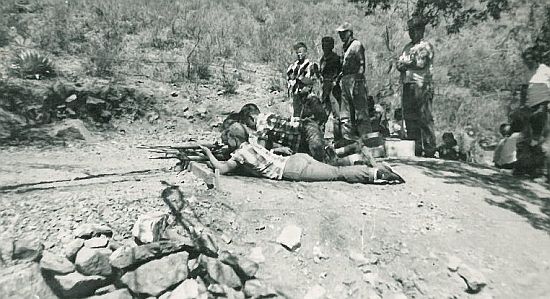 A chance to shoot at rifle targets.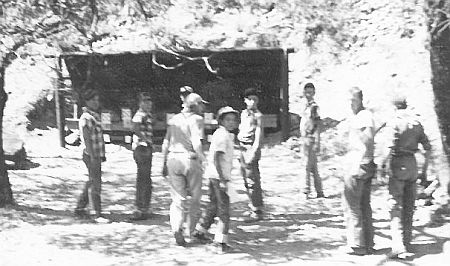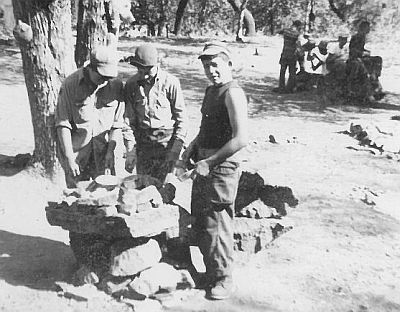 Preparing to retrieve targets . Cooking a meal at "The Park"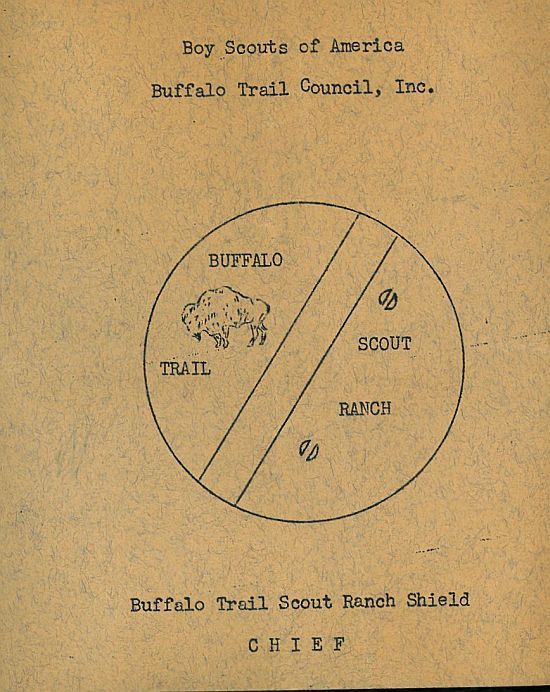 The Buffalo Trail Council Scout Ranch Shield "Chief Award"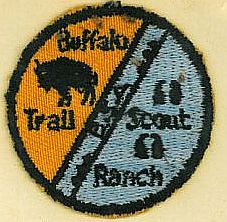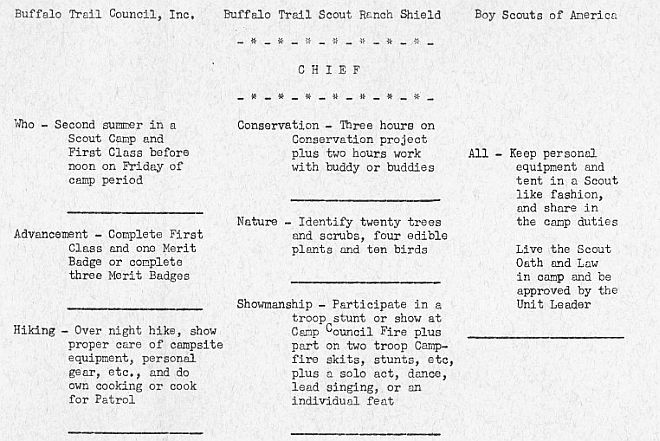 ---
We want to thank David O'Neill for providing us with this information on the possible first High Adventure Trek found in a small album in the council.
Return to Buffalo Trail Council
Return to Buffalo Trail Scout Ranch
Return to Home Page