Buffalo Trail Council
Philmont Scout Ranch - 1944
Troop 78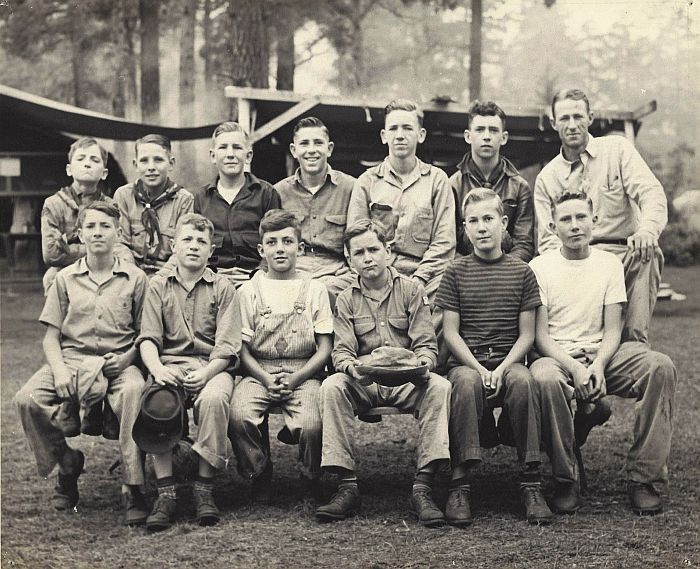 Front Row left to right: Fred Sydow, Sonny Mobley, Guy Mack Wilemon, Buddy Beene, Tommy Rodman, Norman Hurst. Second Row: Billy XXX, Gene Clark, X, X, X, Bailey Griffin, and the Scoutmaster.

One interesting note is that the troop traveled to Philmont in back of horse trailer. When they arrived at Philmont the Scoutmaster was called back to Odessa, so he just left. All the boys just stayed and ran around Philmont. At the end of the week the SM came and picked them up.

---
Return to Philmont Page
Return to Home Page