Concho Valley Council
Philmont Scout Ranch - 1990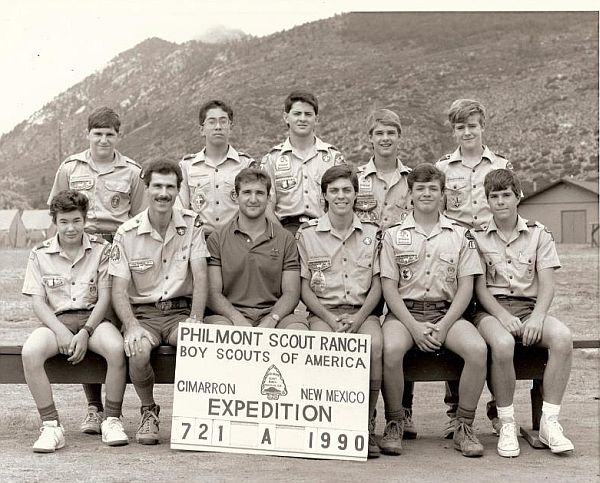 We are looking for more information on this group.
We know that the second person from the left, front row, is Larry Huff, professional, fourth person from the left, front row, is Chris Looney, and to his left is Chris Lane. Directly behind Chis and Chis is Bradlee?
Not in any order from Chris Looney: James David Faircloth (Midland), Bradlee Holland III (San Angelo), Larry Huff (San Angelo), Chris Lane (San Angelo), Christopher Looney (Uvalde), Sergio Menchaca (Junction), Hunter Stanco (Midland), Kevin Thompson (Midland), Larry Venus (Junction), and Matthew T. Wood (Midland). We left San Angelo in the Council vans, Larry H. driving one and me driving the other, and we picked up the four guys from Midland on the way.
---