Concho Valey Council
Photos of 1937 National Jamboree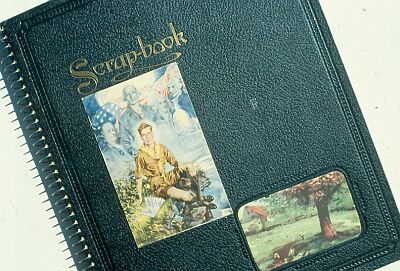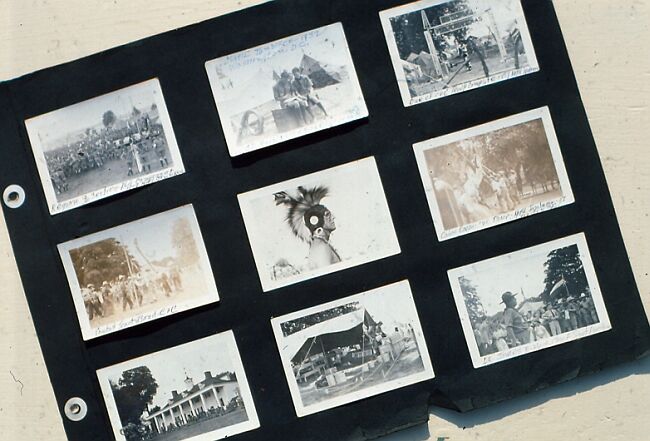 The photos that follow were taken out of several different scrapbooks.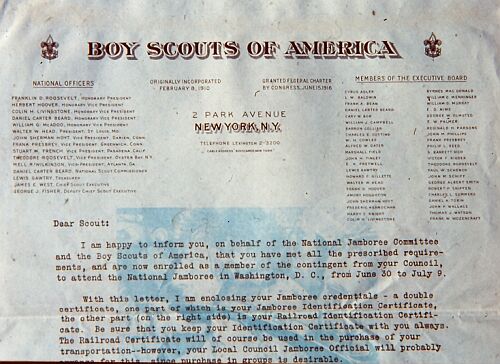 Our letter of acceptance to go to the Jamboree.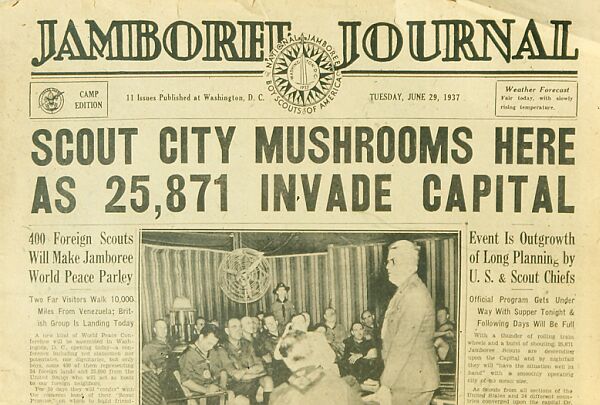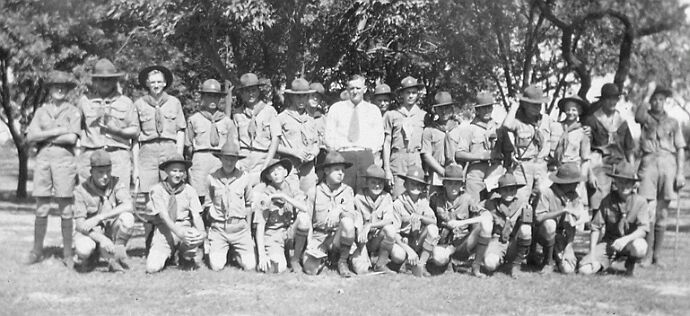 We are ready to go to Washington, D. C.
We took the train to Washington, D. C.

We all had to have our physical rechecks

Got to have a bit of fun.

Why stop having fun now?

We look sharp in our new uniforms.

Two more of our leaders.

One of our Gateways.

J.B. Morris, ASM
and
Bill Crozier
Reg. 9

Yes we brought this all the way from Texas.

Another photo of our wagon in camp.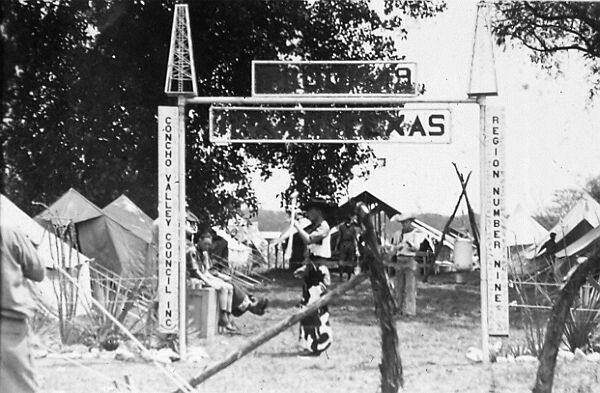 Another of our Gateways.
Our Texas Jamboree Neckerchief.

Another one of our Neckerchiefs.

Our Jamboree Troop Designations

Our Jamboree Neckerchief

One
of
our
leaders on the boat.

We took a boat trip to Mt. Vernon
George Washington's Home
and
To the Unknown Soldier of World War I
Little did we know how many other Unknown
Soldiers would eventually be buried here, one
from our own generation in World War II.

A closer photo of the two leaders shown on the right.




Doyle Maddox
and
J. B. Morris

Here we are at Mt. Vernon, home of
George Washington

Age of ritual of taking picture in front of home.

Got to get a picture for the folks back home.

We too several photos while we were there.

Tomb of the Unknown Soldier from World
War I

We attend a Memrorial Service ner the Tomb.
.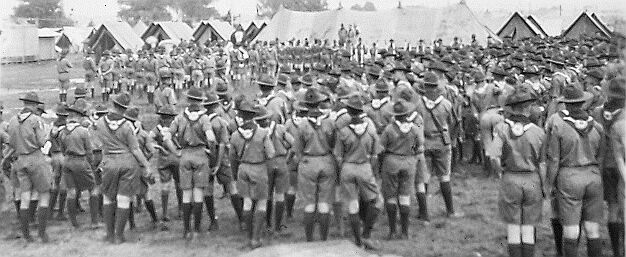 Gathering of the Scouts at a Sub-Camp
Our tour of Washington on the Mall

As close as we got to the White House.

We are all together again!

No, we did not take this photo but we did see it.




James E. West and
Jack Nance

James E. West, Chief Scout Executive of BSA
.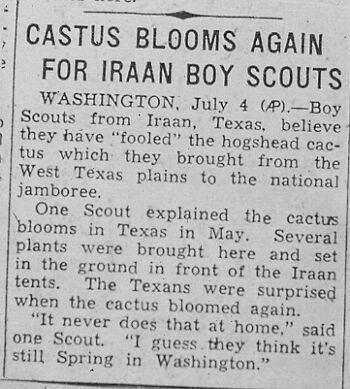 .
Fancy car but don't know who was in it.

President of the United States
Franklin D. Roosevelt

Dan Beard and James E. West




Dan Beard
and
James E. West


We did find time to write home.

A famous Washingon Building.
Don't know the name however.

A page out of Raymond Pipkin's Scrapbook.

A Jamboree Poster
.
Click HERE to go to the second page of scrapbook photos of 1937 National Jamboree