Solomon (Sol) Mayer
At the time that Sol and Ernestine Mayer gave the 300 acre land to the Concho Valley Council for Camp Sol Mayer in 1945, Sol Mayer was 76 years of age. He was one of six children born to German immigrant parents, Ferdinand and Jette Mayer in San Antonio on January 18, 1869. He was the second oldest child, his brother Max, being a year and a half older than he was.

According to the Standard-Times of January 18, 1944, "Sol Mayer spent his adolescent years working in his father's trading post at Fort McKavett and Fort Concho (now San Angelo), knowing the life of the pioneer army outposts and learning livestock trading and salesmanship from his father. At 16 he became an independent trader and ranchman but a partner with his father.

"Ten years later he was the largest livestock dealer for his age in West Texas, noted for his reputation for honor. He sold thousands of heads of cattle sight unseen to buyers in Kansas City and Chicago who took his word for the condition of the herds and set their price accordingly."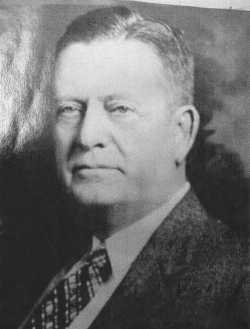 Sol Mayer, in 1880 as an eleven year old boy, roamed the hills around Fort McKavett, swapping yarns and horses with the soldiers on duty there at that time. At the age of 15 he became a cowboy at a salary of $30 per month, and eventually, banker, rancher and developer of Sonora, Texas. He was regarded as one of the real builders of West Texas.
He was known to run 8,000 to 10,000 head of cattle along with some 10,000 sheep, plus horses and hogs, on his ranches in both Sutton and Schleicher counties.
Ferdinand Mayer, the father of Sol Mayer, first purchased a ranch in the Middle Valley area in 1890 from C. F. Adams of Sonora and it became known as F. Mayer and Son (Max). His father found himself in the ranching business almost by default. Settlers began paying for goods with livestock. Sol was then taken into partnership in 1891 and it became known as F. Mayer and Sons (Max and Sol). This area was known as Mayer, Texas for many years. In 1896, F. Mayer and Sons leased and then purchased a large ranch along with the livestock and the "T-half circle" brand in Schleicher and Sutton Counties from the Dr. J. B. Taylor estate. Sol then bought out his father and brother, Max, in 1901. Sol took in his younger brother, Abe, at this time, and the ranching empire became Sol Mayer and Brother until 1907 when Sol bought out his brother, Abe. It then became Sol Mayer until 1920 when he took in his son, Edwin, and it became Sol Mayer and Son.
Sol had a first marriage to Edith Martin of Junction in 1895. Edwin Solomon Mayer, their son, was born on August 1, 1896 in San Antonio, Texas. Then they divorced a few years later and he married for the second time to Ernestine Elizabeth Bush Somers on August 8, 1904 in Milwaukee, Wisconsin. Sol and Ernestine raised hs son, Edwin. They had no other children.
Mr. Mayer served on the executive board of the Texas Cattlemen's Association and on the executive committee of the Sheep and Goat Raisers Association.
According to the January 1986 issue of Ranch Magazine, he provided significant gifts to Boys' Ranch, Tom Green County Library, San Angelo Sate University and the Community Gym of San Angelo. He is listed in the Cowboy Hall of Fame in Oklahoma City.
He helped build the first long distance telephone line out of Sonora in the summer of 1897. He also built a railroad from Pecos to Balmorhea. He served as a director of the San Angelo National Bank, and later as its president. He also served as president of Security State Bank of Pecos, president of the National Wool Marketing Corporation, president of the Val Verde Land & Cattle Company and a director of the Texas Livestock Marketing Association.
He passed away on February 18, 1957 in Dallas, Texas. He was cremated. Mrs. Mayer passed away a couple of years later in 1959. The Mayers gave of themselves for others throughout their lives! Their son, Edwin S. Mayer, served as President of the Council from 1960 to 1962.
To read the story about Camp Sol Mayer go here.

---

We want to thank Mrs. Richard Mayer, granddaughter of Sol Mayer, for adding additional information to this article.

Last Updated: December 13, 2011
Return to home page