Here are more photos of Scout Troops taken while they were at summer camp at Camp Billy Gibbons. The troop setting, as you can see by these troop photos, was very informal. Scouts in the troop paid a fee for a copy of the photo which was normally delivered on the last day of camp.
We do not have the identy of some of these troop photos as to what troop they were. Some others we do not know what year they were taken as the envelope they were found in had no date. Any information on a given photo will be greatly appreciated and can be sent to the webmaster. His e-mail adddress is found at the bottom of the home page of this web site at HOME PAGE
Troop 34 Richland Springs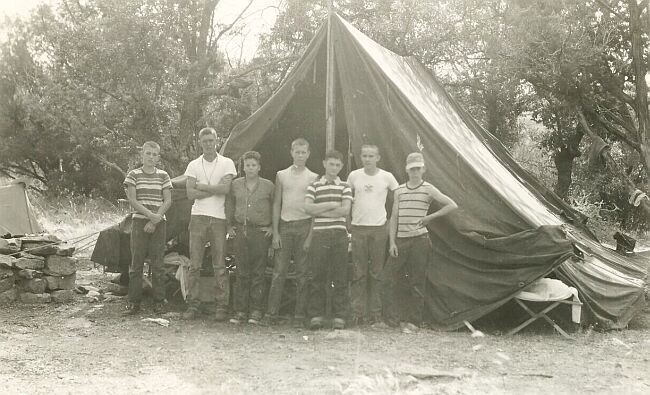 Troop 38 Gorman - 1948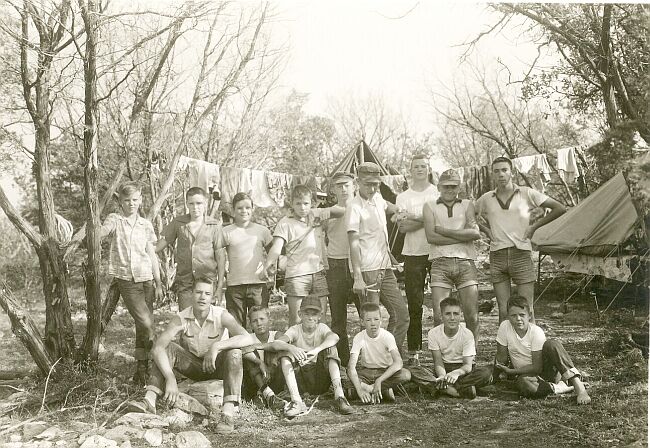 Troop 39 Stephenville - 1962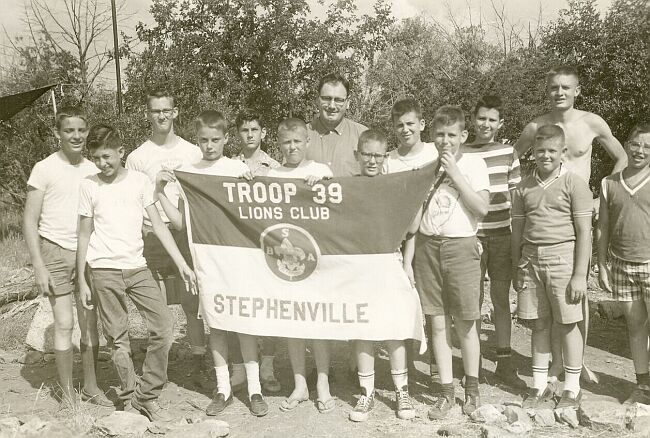 Left to right - Len Cedars, Jerry Jackson, Bob Self, Mike Starnes, David Self, Johnny Bell, Dan Wolfe, Mike Turley, Alan Johnson, David Daniels (holding flag), Ricky Palmer, Ross Wolfe, Bill Baxley (tall, assistant Scoutmaster), and Lynn Johnson.
Troop 43 Brownwood - 1956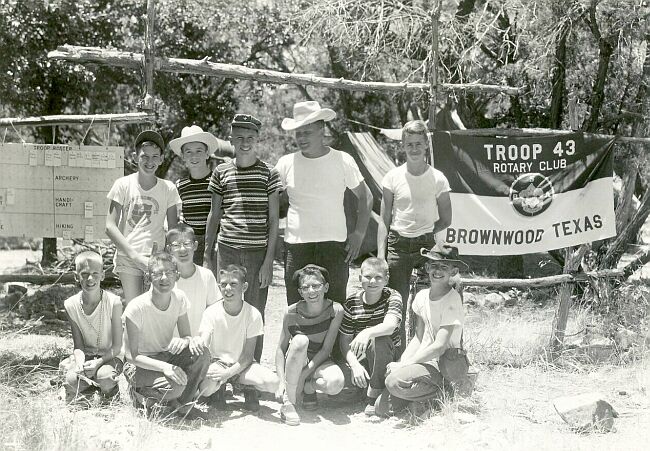 Left to right: Bill Bettis, Eddie Devery, Tim Thomas, ??, Jimmy Sheppard, Dan DeHay.
Troop 43 Brownwood - 1962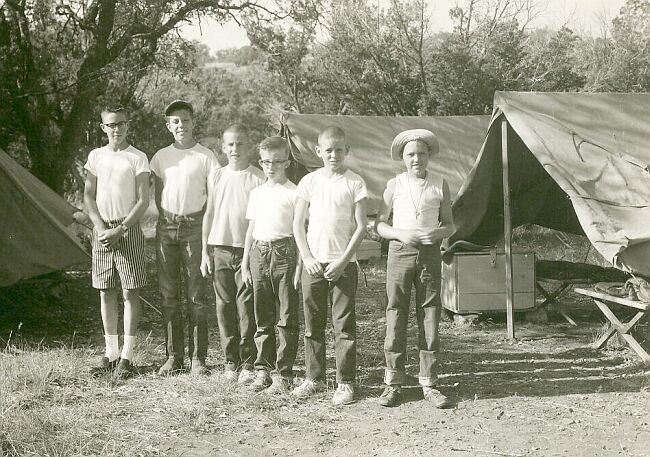 Left to right: Bill Bettis, Eddie Devery, Tim Thomas, ??, Jimmy Sheppard, Dan DeHay
Troop 52 Brownwood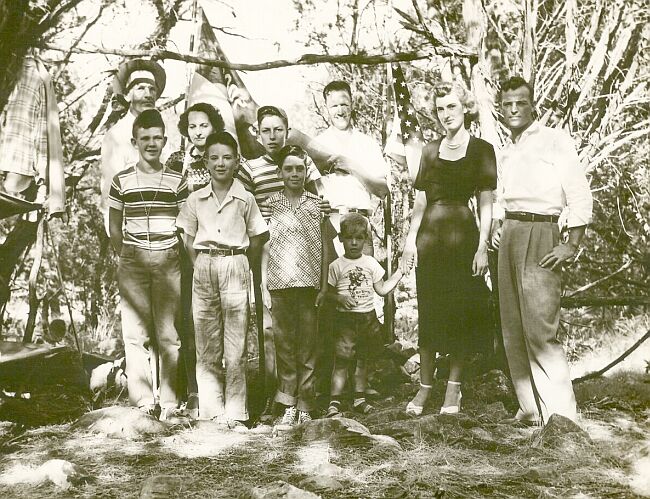 Troop 62 Breckenridge - 1962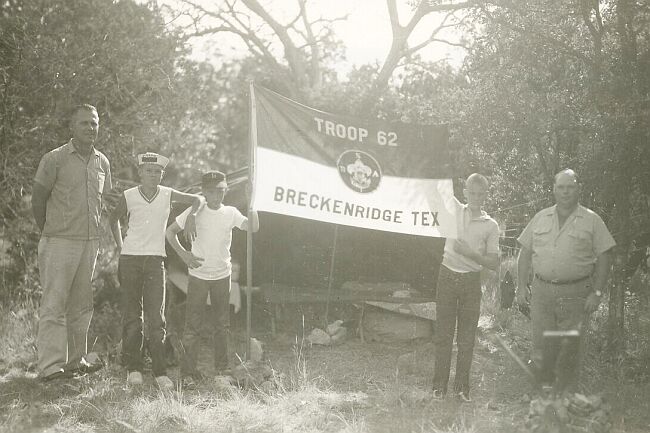 Troop 67 Comanche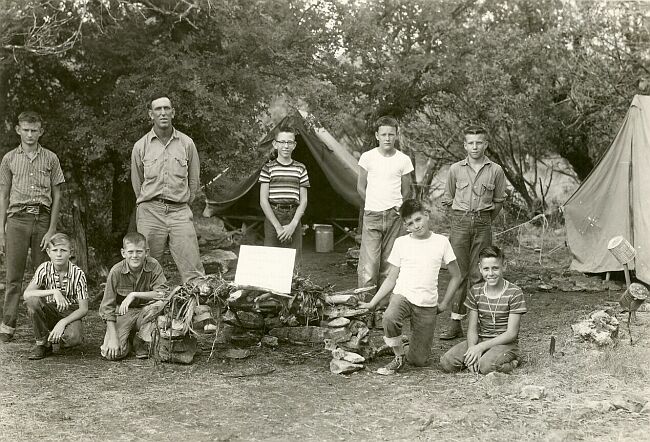 Troop 77 Goldthwaite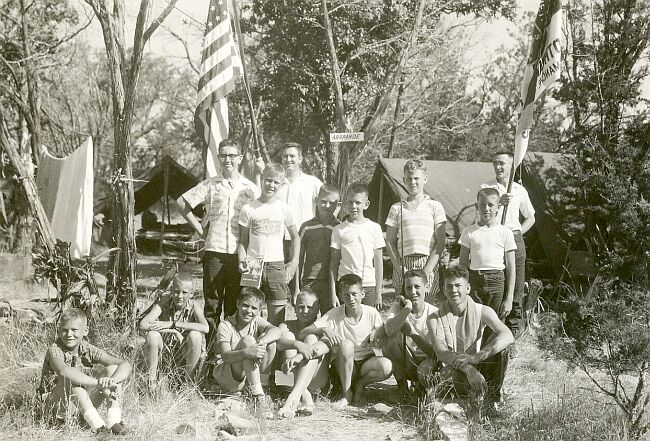 GO TO NEXT PAGE OF TROOP PHOTOS AT CAMP
GO BACK ONE PAGE
---
Return to Page One of Troop Photos
Return to Camp Billy Gibbons
Return to Home Page