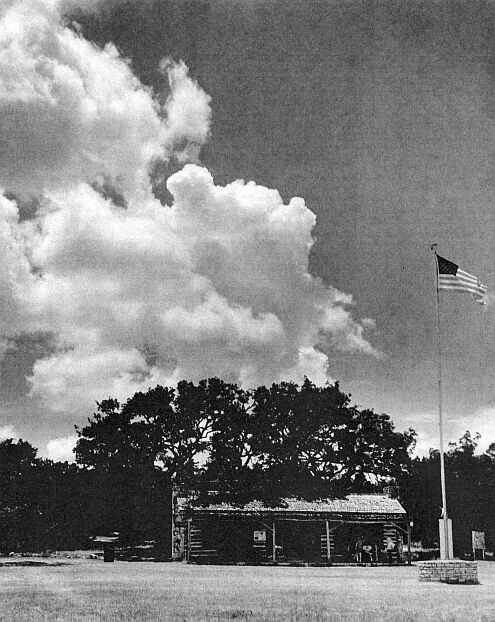 Taken in 1966 and given to Bob Reitz, Staff member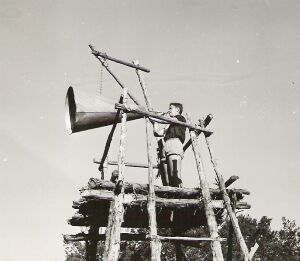 Another shot of the bugle tower. Looks like some real work has been accomplished on the tower that year.

.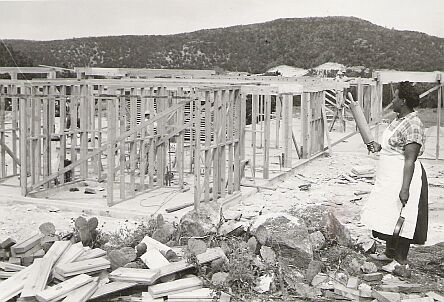 This photo was a publicity shot showing the construction of the new dining hall at Camp Tom Wooten. Not sure I would want to make the cook angry as she looks like she is very much in charge. This photo was taken at the back of the dining hall.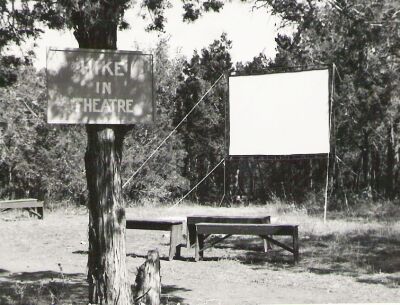 At some time the theatre was located in the woods. Looks like they were not expecting too many Scouts to show up to see the movie. Maybe someone will remember this photo and can enlighten us on when it might have been taken. In the early 1960's the movies were shown in front of the log cabin.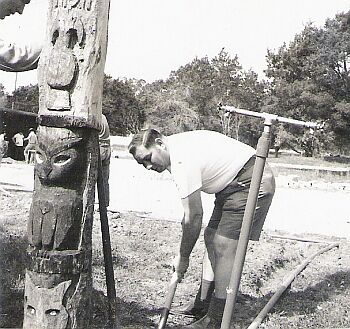 Jack Swenson, Camp Director, is shown here helping to dig a waterline. Can anyone identify where this photo may have been taken. Note the totem poles that were made in the troop sites in the late 1960's.
.


.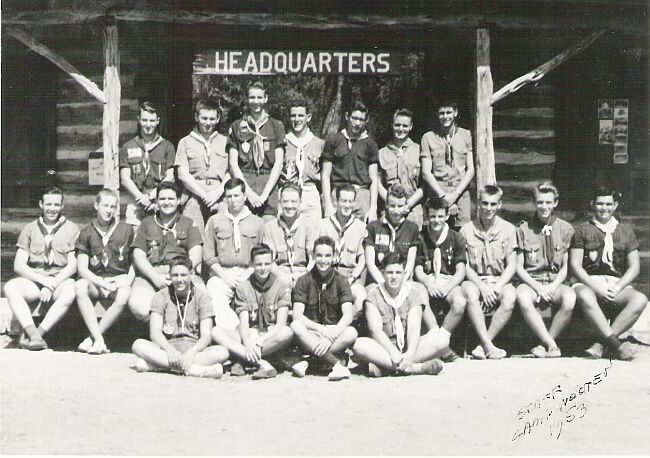 Here is another photo of the 1953 Summer Camp Staff taken in front of the log cabin.

.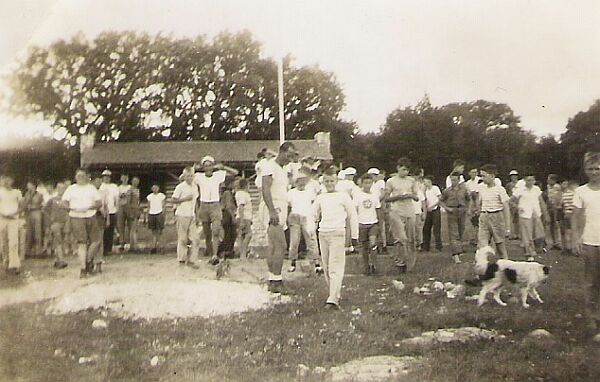 This is an old photo of Scouts leaving the flag pole in front of the log cabin headed back
to their campsites after a flag ceremony. I believe the dog belonged to the Camp Ranger.
.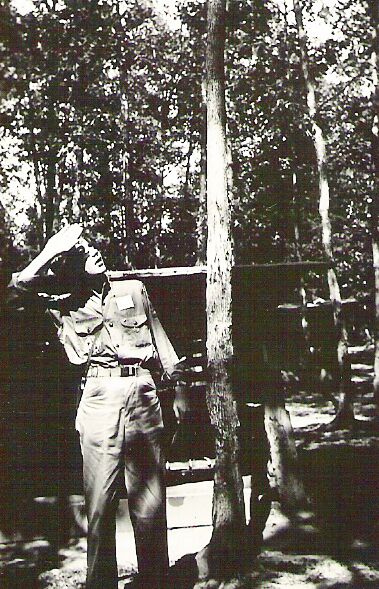 ....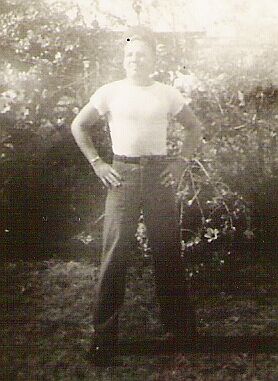 Here are two old photos taken at Camp Tom Wooten.
.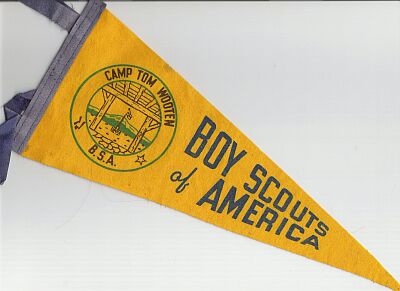 One of Camp Tom Wooten's Pennants
More Photos To See
---
| Home | Aquatics | Program | Facilities | Other Photos | Patches | Staff | Promotion | OA | APO |
| Map | Lone Star Trail | Pack & Paddle | Training | Remembrances | Provisional Troop |
|Professional Staff |
Our thanks goes to Le Starr and his large photo collection of the Capitol Area Council for his new book "Making a Difference Every Day, Ninety Five years of Central Texas Scouting, The History of the Capitol Area Council, Boy Scouts of America," 2007.